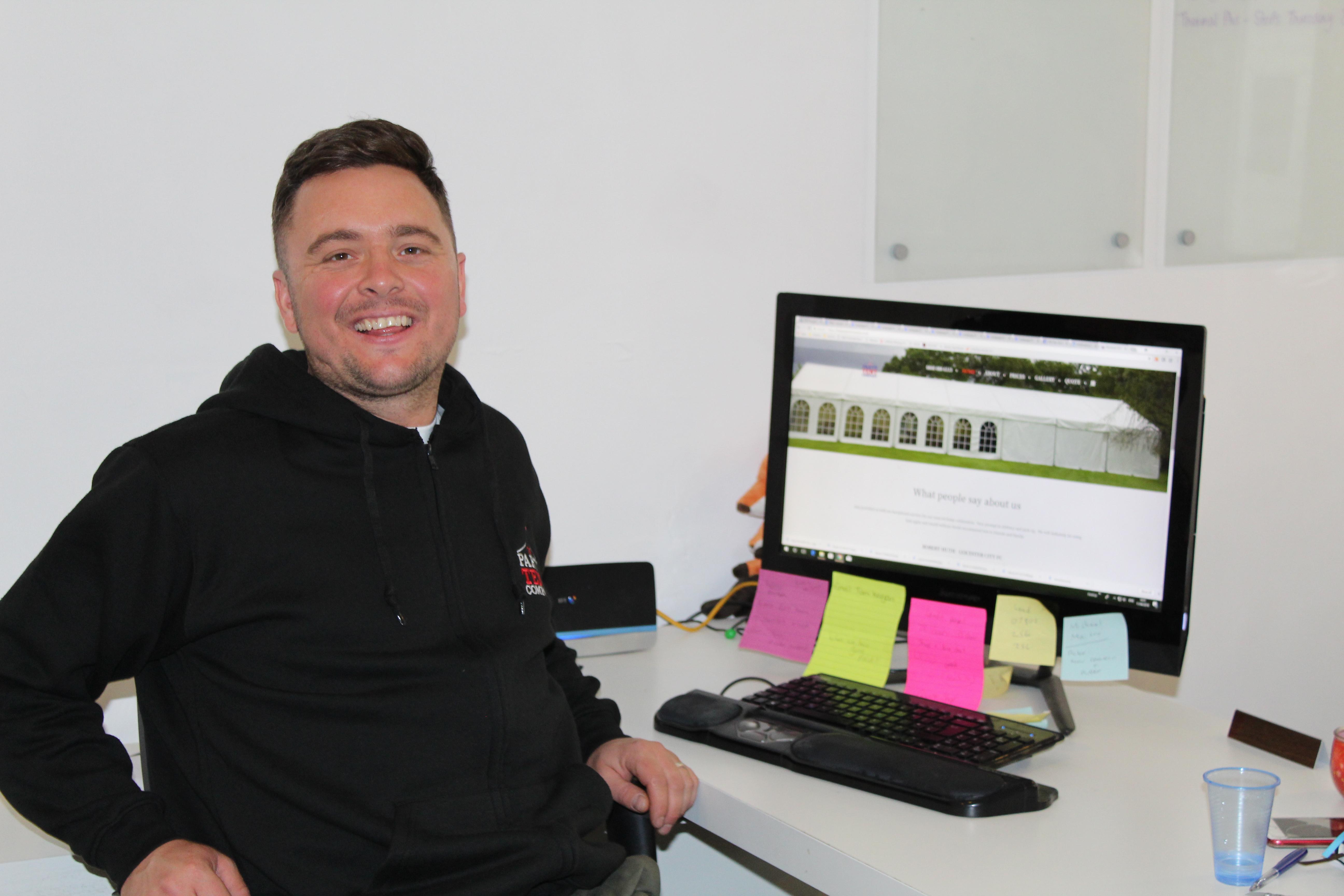 IAN GRIFFITHS FROM THE PARTY TENT COMPANY™
"The learning sessions that I did with Cheryl were delivered in a way that she makes sure that you understand everything she has taught concisely."
The Party Tent Company™ is a marquee hire and events company designed to stock your special event with happy memories.
Problem:
The Party Tent Company™ was in the lucky position of having to turn customers away because business requests coming from were too far afield. While everyone wants to feel as though they are in-demand, it's no fun having to kiss goodbye to potential paycheques. Iain started to keep his eye close to the ground for ways to grow his business quickly and efficiently, branch out to other places and gain more time for himself.

"The biggest problem was that we were turning a lot of work away because the enquiries were coming in from areas that were simply too far away to travel to."
Solution:
Iain had already looked into franchising as a possibility for his business. Franchising would enable The Party Tent Company™ to reach new areas within the United Kingdom without taking up all Iain's time travelling to reach party venues. Seeing franchising as a viable option, he got to work writing his prospectus and planning his strategy. Feeling he needed guidance to turn his franchise dream into a reality, Iain applied for a Mercury mentorship programme.
"Franchising appeared to be a natural path because we were receiving enquiries from all over the UK and only trading in the North West."
Results:
After just a short time working the Mercury Franchise School, Iain has already secured his first potential franchisee meeting following a discovery call. He has found the support from Cheryl and the Mercury team "second to none" both via email and over the phone, never having to wait long to hear back from them.
Iain acknowledges that franchising on your own could be costly, so it's important to get it right. This is why he wanted professional training to feel confident and minimise anxiety.
"Anybody who is thinking of franchising their business would benefit from using Mercury.
"There are many legal aspects of onboarding a franchisee, if you don't do it properly you will be opening yourself up to failure and quite possibly litigation later down the line. Mercury helps you get all the necessary documents together and teaches you all the steps of the onboarding process. This not only protects you legally but it also gives you confidence when you're speaking with prospective franchisees."
Could you be our next success story?
All of our successful graduates started off in the dark about franchising. Why not find your franchise pathway today?