Discover how to win your time back with Mercury's eight-month franchising programme
Download How To Build A Franchise Empire Ebook Now
Is your business such a success that it's taken over your life? Are you finding less and less time to spend with your family or doing the things you used to enjoy? Are holidays becoming a thing of the past despite it being a big reason you started your own business in the first place? Is self-employed life not living up to expectations because your business simply can't run without you?
The Franchise 2 Freedom Mastermind was designed for people who are struggling to find that elusive time freedom that we all read about on social media.
If your company is returning a healthy income each month, but you never get any time to enjoy the fruits of your labour, then franchising may be the ideal solution. 
Why not take all of your lessons and turn them into a duplicable process to package up and sell to other entrepreneurs?
Welcome to franchising 101!
After feeling burnt out running my care business, I knew there had to be another way. That's when I discovered franchising and I've never looked back.
Sadly, there are too many franchise experts out there who provide generic documents and don't let you in on the process. I found this out the hard way. Only you understand your business, so you need to personalise your franchise package
The Franchise 2 Freedom Mastermind is the result of all my struggles learning to franchise my business in the way that felt right for my company. I've streamlined my lessons and processes to walk you through the franchising jungle safely. You'll leave the programme feeling in complete control of your franchise process so you can confidently pitch it to your ideal customer.
We know you're making a significant financial commitment to get ahead. Franchise 2 Freedom Mastermind is a holistic programme exploring the wider issues that affect all business owners so you don't have to look anywhere else for additional business mentoring during your time with Mercury.
Join other potential franchisors on the stepping stones personal and business growth and receive the nurturing support of a ready-made accountability group. Connect with likeminded entrepreneurs between calls in our exclusive Franchise 2 Freedom Mastermind Facebook group.
Who can join the Franchise 2 Freedom Mastermind?
This programme is for anyone currently running their own their own business who would like to develop it into a franchise model.
Participation on the programme is subject to successful application – Places are limited and I'll be working with a small group. This is so I can give each of you the time and attention you deserve. Registrations open in August and the course starts in January.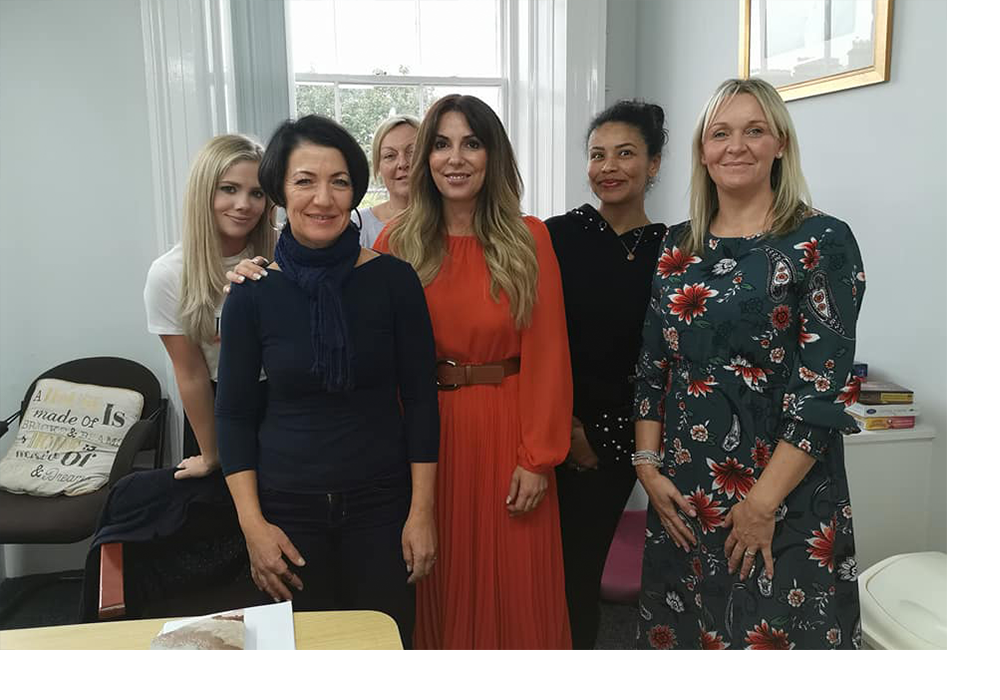 About the Programme
The Franchise 2 Freedom Mastermind is a group programme delivered via Zoom to a limited number of students. This is a mentorship programme working directly with me and other group participants over eight months.
Franchising is not a path most of our friends are on – Success is underpinned by accountability provided by people who are in the same position. That's why we work as a group. Participants are invited to my exclusive VIP Facebook group to keep in contact with others on the franchise journey.
Each student will benefit from an initial kickstarter, one-to-one calls and group calls throughout the eight-month course, plus a business review towards the end. All students will receive a series of workbooks and supplementary materials.
We've also introduced a special bonus. We're now welcoming guest speakers to share their expertise and advice on a range of issues, from mindset, building confidence, generating leads and more. These sessions will not be available on any other courses – These are exclusive to our Mastermind students.
With only one cohort per year and limited spaces, don't wait to apply – Join the waiting list and we'll be in touch when enrolment opens.
Programme fees:
£8,000 one off payment or £1150 monthly payment over 8 months.
Modules Covered:
Franchise 2 Freedom Mastermind spans various modules over eight months.
What's included?
This programme is limited to only a few places to give students individual support. You will attend a mix of 1:1 calls and group calls over eight months.
Benefits of This Programme
Ready to kickstart the franchise process?
If you're committed to taking your business to the next level and winning your time back, franchising could be your best option. Join the waiting list to be notified when we're accepting enrolment.